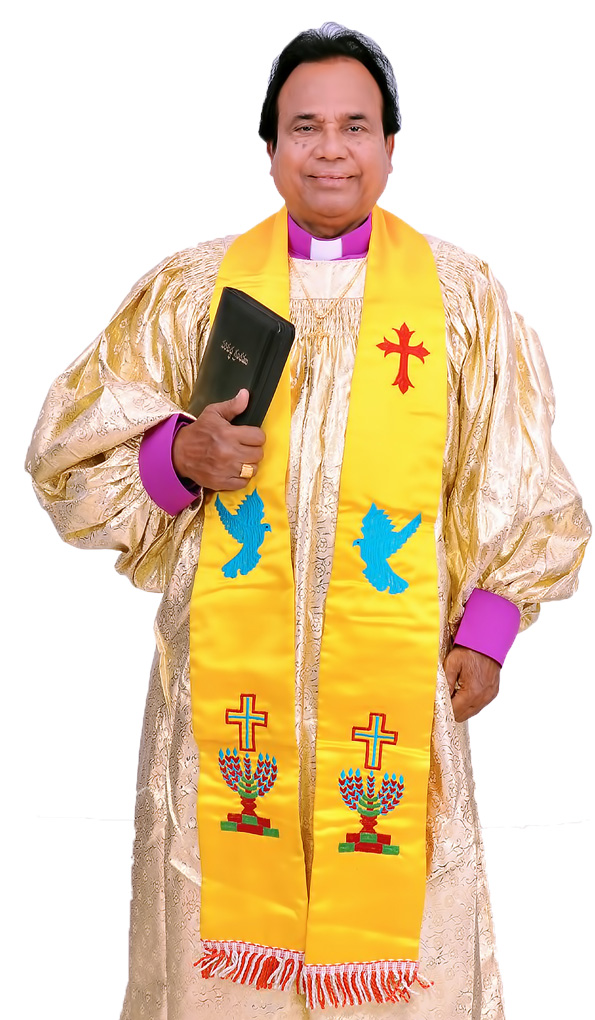 This Ministry of Refuge of Christ Ministries was started with a God given vision and strategy to reach the unreached people groups in country of India by Bishop Sambabu Mudili.

Bishop Sambabu, Founder & President of the organization has over 31 years of ministerial experience with a heart burning for the lost and the poor.

God saved Bishop Sambabu Mudili out of Hinduism and idol worship family and called Him to penetrate the darkness of India with the good news of Jesus Christ. He left the job in Indian South Central Railways - Visag in the year 1976 and called to the ministry to the state of Andhra Pradesh in India. God has been using him to forcefully advance the Kingdom of God. He conduct the crusades, planting churches, training young people for the ministry, raises orphaned and poor, needy children to serve God and Country for His glory. Thousands of lives have been impacted and changed by the preaching of Bishop Sambabu. As he saved from idol worship, he is able to communicate the gospel effectively to the unreached caste groups in their culture context. His aim and vision is to reach the unreached millions. Sambabu ordained as Bishop on April 29th of 2015. Bishop overseeing 45 churches in rural, slum villages of Andhra Pradesh. Bishop received honorary doctorate in Ministry from International Christian University, USA.